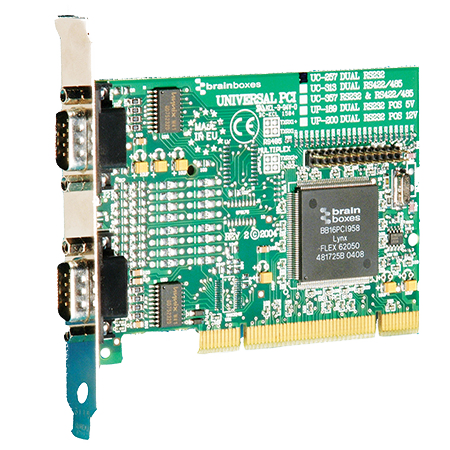 1, 2, 3, 4 & 8 port RS232 & RS422/485 products

Works in both 3.3 & 5V slots

Opto Isolated versions available

Plug & Play installation - auto configuration

LPT Printer Port, Low Profile & Full Height versions available
Universal PCI is a computer bus for attaching hardware devices in a computer.
These devices can take either the form of an integrated circuit fitted onto the motherboard itself, or an expansion card that fits into a slot.
Despite the availability of faster interfaces such as PCI Express, universal PCI remains a very common interface.