Robust Serial Connectivity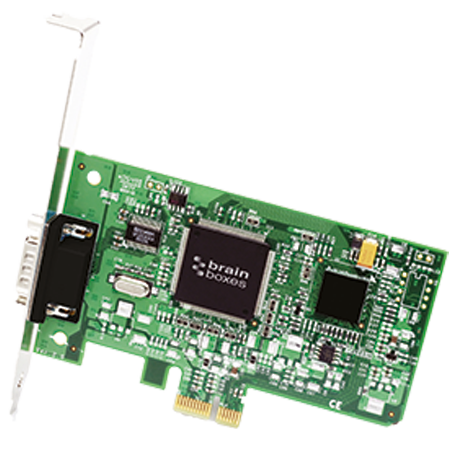 1, 2, 3, 4 & 8 port RS232 & RS422/485 products

Works in x1, x4, x8 & x16 lane slots

Opto Isolated versions available

Plug & Play installation - auto configuration

LPT Printer Port, Low Profile & Full Height versions available
Computer expansion card standard designed to replace the older PCI, PCI-X, and AGP standards.
PCI Express is used in consumer, server, and industrial applications, as a motherboard-level interconnect (to link motherboard-mounted peripherals) and as an expansion card interface for add-in boards.
A key difference between PCIe and earlier buses is a topology based on point-to-point serial links, rather than a shared parallel bus architecture.