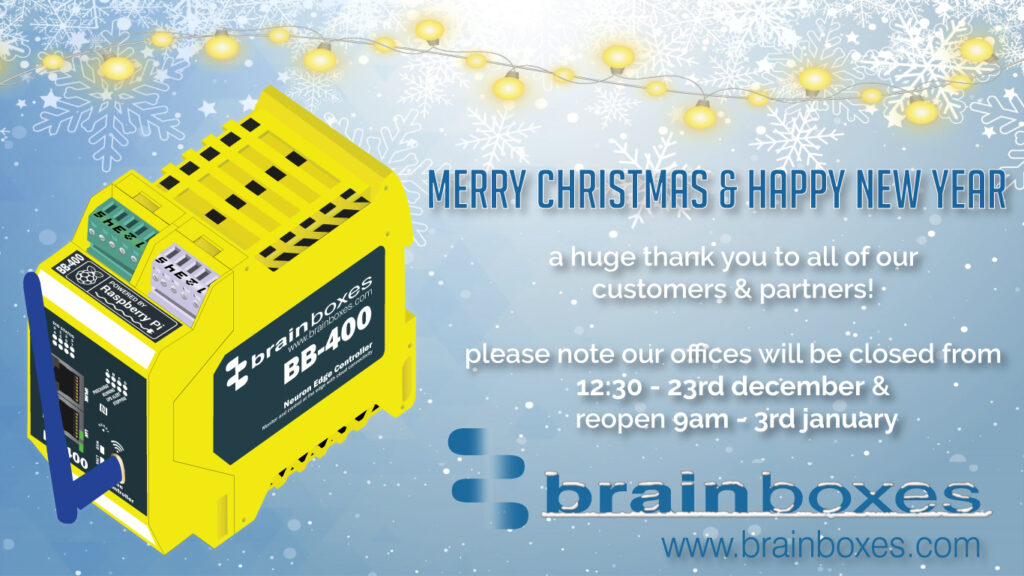 Our offices will be closed from 12:30pm (GMT) Friday 23rd December 2022 – reopening at 9am (GMT) Tuesday 3rd January 2023 
Merry Christmas & Happy New Year to all of our customers & partners! We look forward to continuing to work with you in 2023.
Do you require a Brainboxes product over the holidays? Take a look at our list of resellers to find your local supplier.