Introducing the BB-400 NeuronEdge Controller
July 1, 2018 / News
Scalable out-of-the-box IIoT device for your Industry 4 journey
With over thirty years experience providing some of the most robust communications in the industry, Brainboxes continue their commitment to improving solutions with the BB-400 NeuronEdge Controller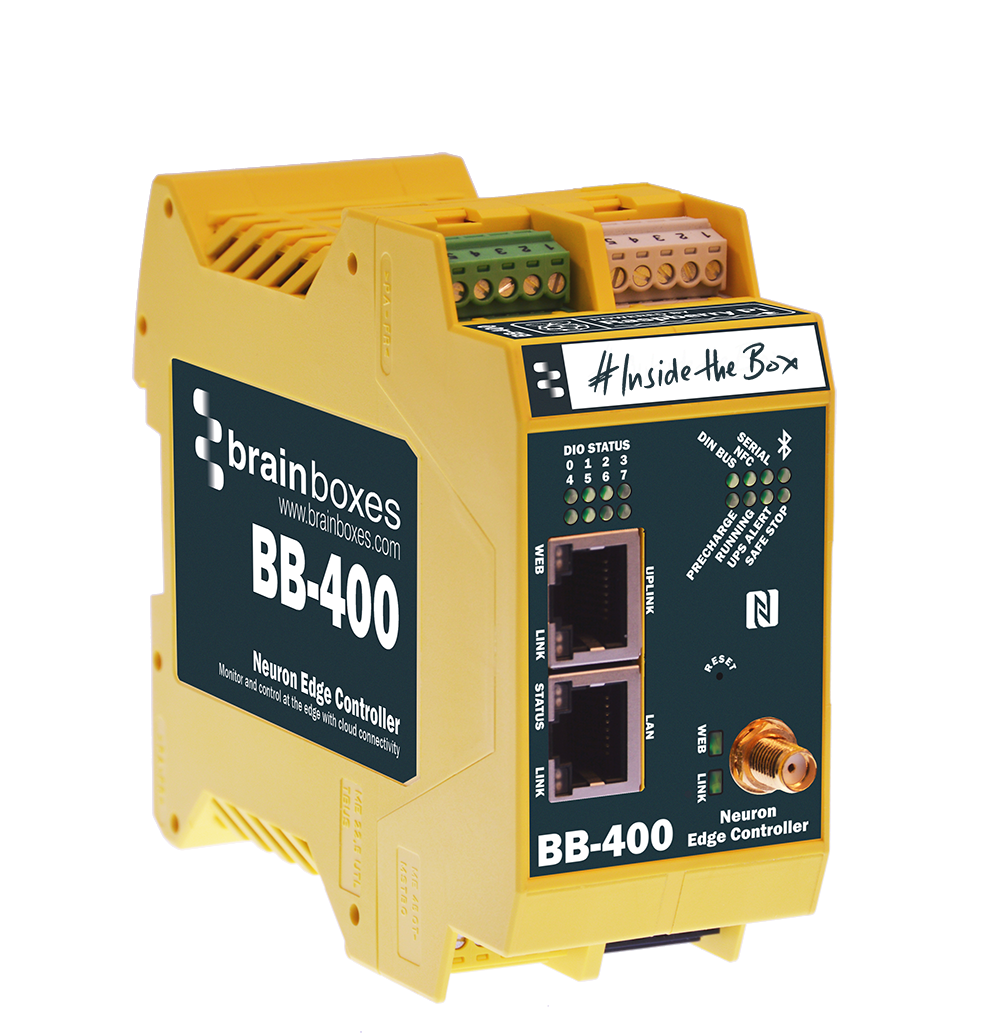 Power Input
5 pin colour coded and labelled removable terminal block
+5 to +30 VDC dual redundant power supply
8 Digital IO lines
Software selectable as input or output
All lines either NPN or PNP
LED status for each line
Input up to +30VDC
UPS Uninterruptible power supply
UPS consists of two large capacitors, acting as batteries to provide back-up power
When supply is interrupted the UPS provides enough power for the Compute module to shutdown cleanly, preventing corruption of the disc
Shutdown is triggered automatically when the UPS is activated
4 LEDs show the status of UPS
Ethernet ports
2 standard Ethernet Magjack ports
Both with status and link LED indication
Ethernet ports are separate (not a switch)
Separation can help simplify set up
Provides network engineers with administrative options
1 provides an uplink for transferring data onto the corporate network or beyond
1 provides LAN for linking devices on the factory floor
Link LED, green, indicates there is a connection made between the device and something capable of communicating, the status of this LED is controlled by the hardware
When Link LED flashes green information is being transmitted
Status LED for LAN port indicates 10/100mpbs off=10 on =100
Wi-Fi
802.11 b/g/n standard Wi-Fi
Alternative to the uplink port
Enables an internet connection where cable can't be run
Pi Compute Module 3
An industrial module made by Raspberry Pi
Provides the processing power
Familiar Linux CLI terminal software/interface
Realtime clock
Time and date stored – timestamping preserved if shut down
Battery backup keeps chip running
Battery is replaceable
Use in conjection with other Brainboxes devices to customise and expand your aplication.
User friendly Software
Easy configuration through web based dashboard
Open source, Linux system, provides accessible programming and customisation options
Use with ASCII and JSON, Websockets and REST
Free APIs, such as .NET with more being added.
Benefit from large developer communities using the open source software.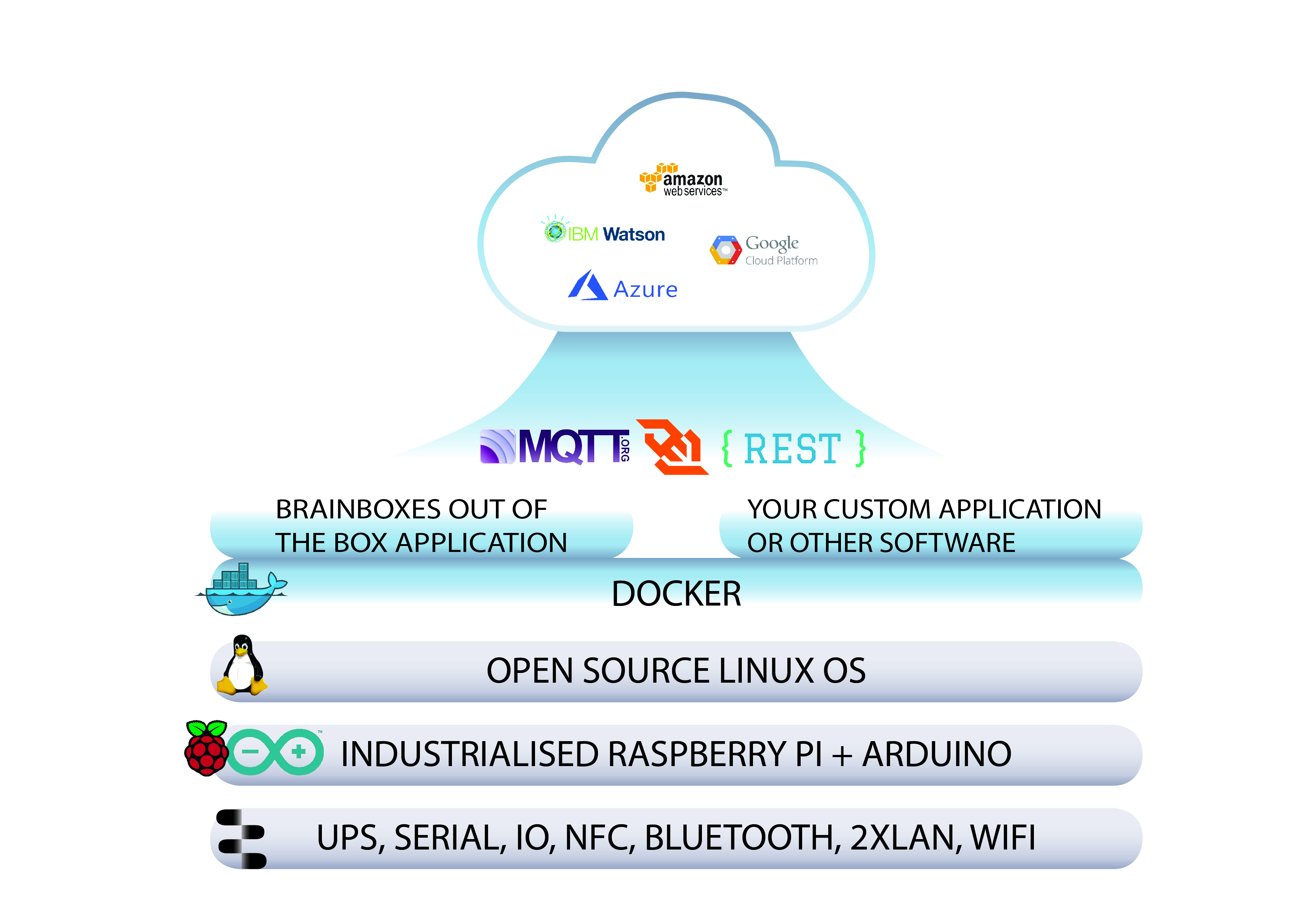 Contact [email protected] to book your advance evaluation