LandScope Engineering use US-279 8 port USB to Serial with hydrographic survey equipment

Seamless interfacing was just one of the reasons LandScope chose Brainboxes' US-279 to solve their on board connection issues.
LandScope Engineering specialises in high order inshore and near-shore hydrographic surveys.
Experienced
in the design and execution of a vast spectrum of survey applications they have
developed appropriate technology configurations to meet specific project needs.
One of the critical success factors is the ability to interface multiple
sensors to a central computer system allowing real time data acquisition.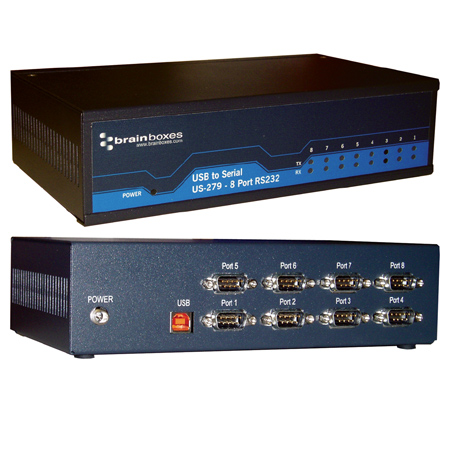 In
this case LandScope needed to connect various survey equipment to an integrated
navigation system, including:
Dual
Trimble R10 GNSS Receivers –
providing precise positioning and time synchronisation
Digital
Compass – providing vessel heading data
Ceestar Dual Frequency Echo-Sounder – providing
water depth measurement
The
key requirements for the interfacing system were defined as follows:
Reliability
– the US279 incorporates a high retention USB for a solid connection
Robust
build – the US279 has a IP30 case, compact metal enclosure
Multiple
Channel capability – the US279 has 8 serial ports
Seamless Interfacing
– serial communication ports behave as a native port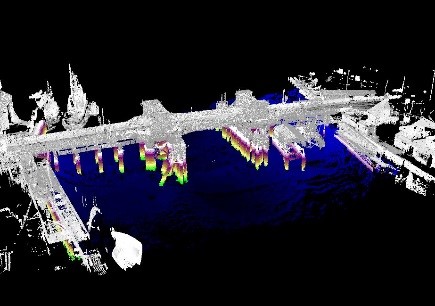 Brainboxes' US-279 was chosen because it provides a large number of RS-232 serial ports in a small rugged device. Portable enough to sit behind the laptop on whatever craft is being used. The software ensures that no matter what device is connected that it provides a serial com port that behaves just as a native one. This gives a reliable and widely compatible interface – just plug in the devices and it works. The US-279 has a high retention USB connection to a Dell laptop. All data is then fed in to Trimble HydroPro hydrographic survey software for mapping and datalogging.
LandScope Engineering www.land-scope.com