Brainboxes Double Winners in The Electronics Industry Awards 2020!
September 25, 2020 / News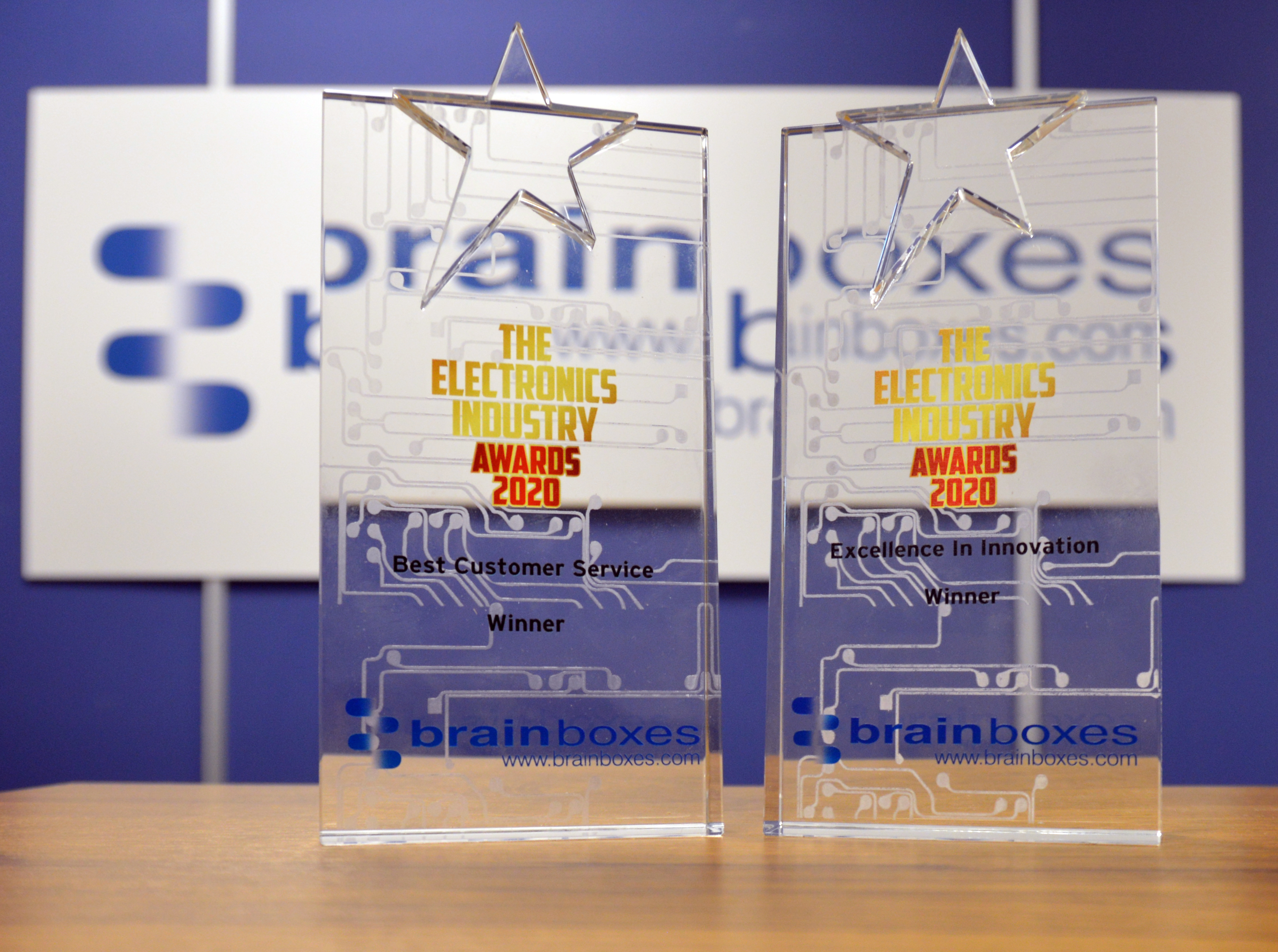 The Electronics Industry Awards is the premier event for the electronics sector, annually recognising the very best people, products and business practises at the forefront of innovation.
Brainboxes are proud to have won in 2 categories at the first ever virtual Electronics Industry Awards ceremony, which took place on Thursday 24th September 2020.
Massive thanks to everyone who voted, we're looking forward to providing the best customer service and continuing to excel in innovation into 2021 and beyond!