Brainboxes achieves new ISO award
December 16, 2016 / News
We are among the first to achieve the latest quality accreditation
In November
2016 Brainboxes placed its newly integrated quality and environmental systems
under the independent scrutiny of the National Quality Assurance (NQA).
Following a rigorous
2 day assessment, we are proud to announce we have received full Accreditation
to ISO9001/14001:2015 fully 2 years sooner than required.
NQA is a
globally recognised assessment body, having issued 35,000 certificates in over
70 countries. Brainboxes has worked with NQA since 1994, and today's
accreditation to the new '2015' standards for both ISO9001 and ISO14001 makes
it one of only 33 UK companies to have achieved integrated accreditation
through NQA to date.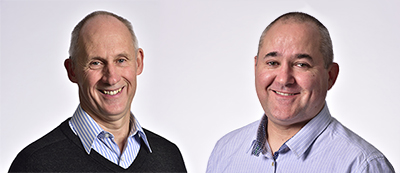 Brainboxes'
MD, Luke Walsh comments: 'We are firmly committed to early adoption of
standards, which offer our valued customers added confidence in our products
and services, as well as independent confirmation of our commitment to
environmental management as a UK manufacturer. A big thank you to our quality managers Peter Gray and Dave Ritchie for making our processes as innovative as our products."
Nick Wright,
Operations Director at NQA adds: "This is a clear demonstration of Brainboxes'
commitment to continual improvement in quality and environmental aspects."
For further
information please email our Quality Manager, Dave Ritchie: [email protected]
Copies of
the new Certificates can be downloaded from here: http://www.brainboxes.com/integrated-management-and-quality-system