BBC Radio 4's Mark Mardell interviews Brainboxes
August 23, 2019 / News
Eamonn Walsh, founder and Technical Director at Brainboxes, is featured on the BBC Radio 4's World at One radio programme. Former BBC News' Europe Editor Mark Mardell visits Brainboxes to find out more about leading technology companies in Liverpool.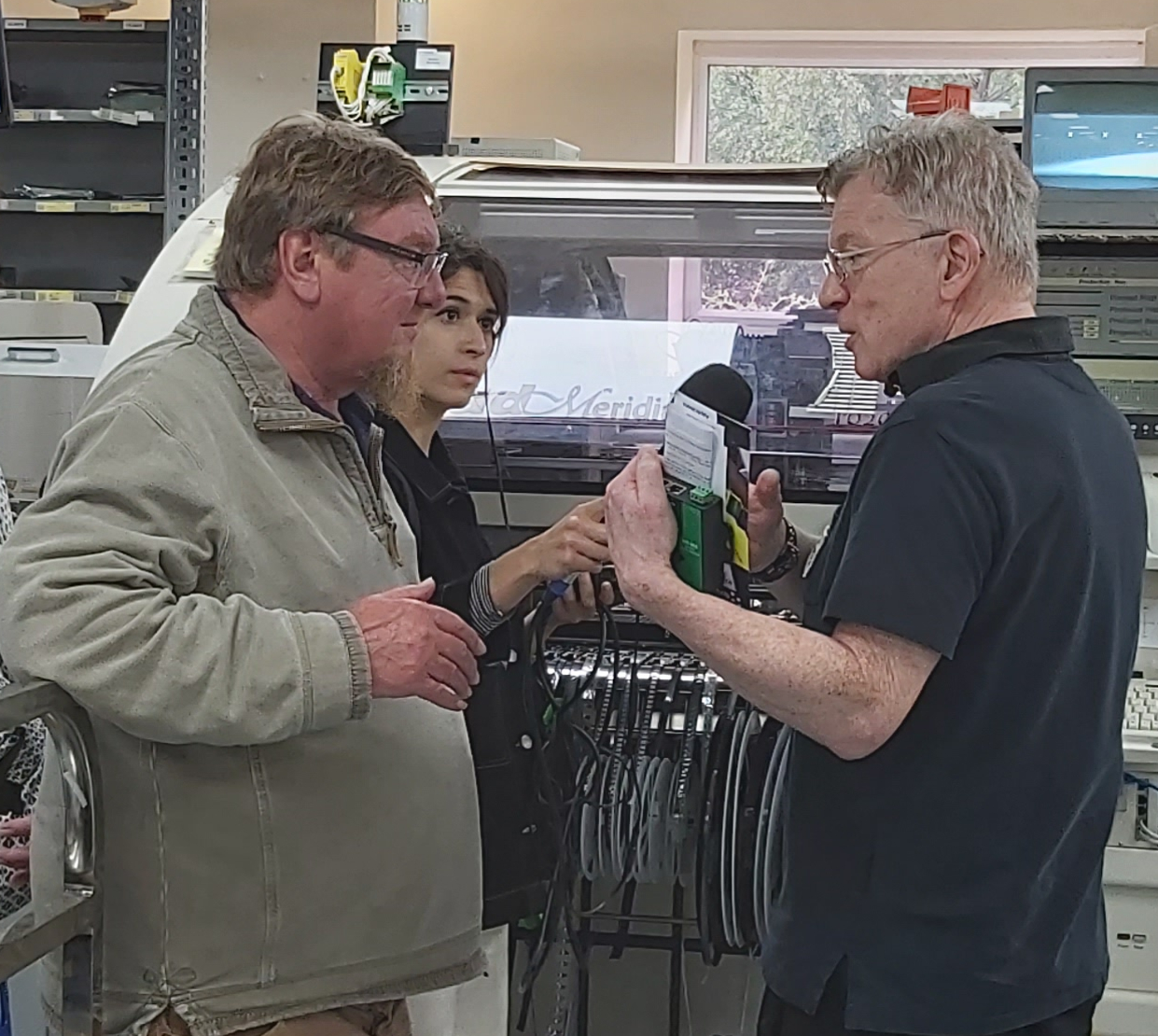 Eamonn Walsh, the founder of Brainboxes, met the BBC's Mark Mardell at our company headquarters this month to discuss the impact of Brexit on technology manufacturers in the North West. As a leading global supplier of connectivity devices, Brainboxes exports to more than 80 countries worldwide, including the USA, China, Japan, India and countries throughout Europe, which provides us with a unique perspective on the opportunities and challenges of Brexit and a potential no-deal scenario.
Established in 1984, Brainboxes is one of the most innovative technology providers in the UK. We design and manufacture all our products in Britain, with highly qualified software and hardware engineers, matched by a world-class in-house manufacturing facility.
Brainboxes' devices connect to sensors, alarms, detectors, HMIs, gauges, relays, thermocouples, and much more, and send this machine information to a company's IT network or the cloud to facilitate remote monitoring and control from centralised computers. This delivers "big data" that enables Industry 4.0 automation and smarter processes, and enter the world of the Industrial Internet of things, or IIoT. As a result, this provides companies with an effective way of monitoring and control of devices and machines, and can have a dramatic effect on a company's overall efficiency and productivity.
Our global supply chain has gained us a reputation for extremely reliable, highly configurable and easy-to-use products. They can be implemented by any industry and sector of any size, from manufacturing production lines and facilities management to security and medical monitoring, or any company that uses machines and devices in their processes.
Start your Industry 4.0 journey with Brainboxes
Brainboxes' products are designed to enable companies to take a significant step forward on their Industry 4.0 journey straight out of the box. See for yourself how easy it can be to automate, monitor and control, and start producing meaningful insight into your processes by calling Brainboxes on +44 (0)151 220 2500 or by emailing [email protected].