Serial Tunnelling
Long Distance Communication Made Simple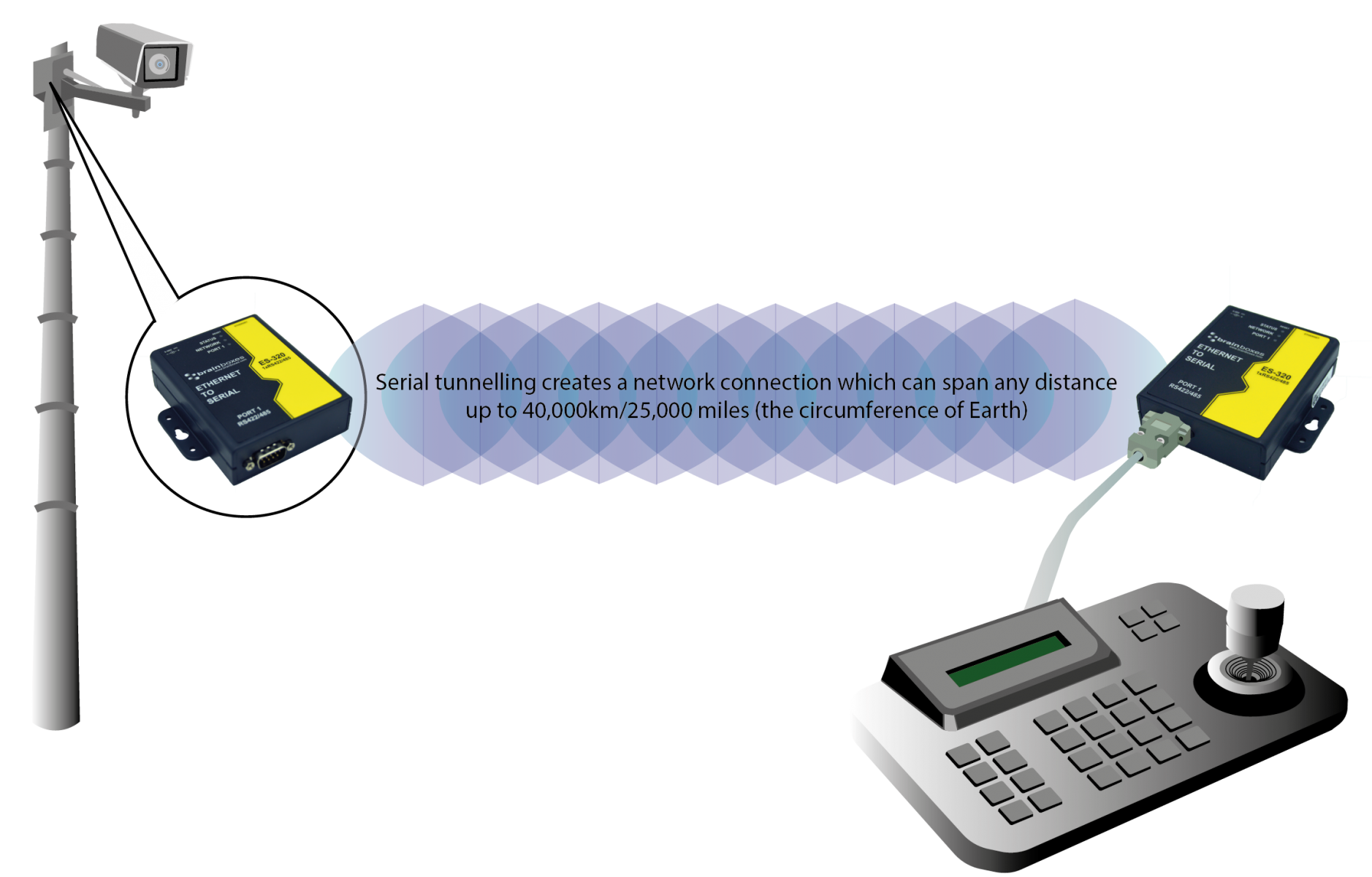 Serial tunnelling can make a long-distance connection simple.
Will-Burt EU design and manufacture load positioning camera systems (pan and tilt – allowing the camera to move up and down, left and right) for various uses from communications equipment to high end CCTV.
As Will-Burt systems are used predominately in rugged environments; vehicle mounted systems, United States Military Standard systems (MIL Std) and extreme weather applications, high-reliability is key.
The challenge was to find a solution that would enable remote use of pan-tilt-zoom controllers with the load positioners by sending control data over existing networks rather than running bespoke cabling.
Connecting Brainboxes ES-320 Ethernet to Serial Adapters provided instant networked serial ports, extending the communication range of the two devices beyond the limitations of cabling to any distance across the World.