EU Resellers Update: Post-Brexit Shipments
Brainboxes has a long standing commitment to our customers in the EU, our first international reseller was based in Brussels, we first started shipping to the European mainland over 30 years ago. Post Brexit we wish to ensure continuity of supply to our customers, and as simple process as possible for shipments.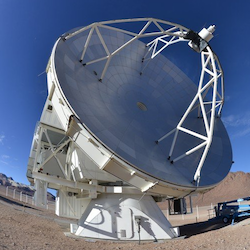 Case Studies & Applications
Review a section of case studies including: Industry 4.0 Demo, Facilities Management, Medical Monitoring, maritime & more...

Customer Feedback
Love the amount of technical info targeted towards .Net developers!

Oregon Beverage Recycling Cooperative
Brainboxes Connect Control Configure
Brainboxes, established 1984, is a British designer and manufacturer of data and I/O connectivity products.
Our solutions give you simple, reliable communication and control of your equipment globally.
Our team delivers direct friendly expert support at every step of your project to give you exactly what you want.
The company's team of highly qualified software and hardware engineers can deliver custom-made industrial automation and test & measurement solutions. A Microsoft Certified Gold Partner, the award winning company operates a world-class volume manufacturing facility with global distribution to match served by offices in the UK, US and Japan.

Brainboxes develops, manufactures and supports its own core technologies, including Ethernet, USB, Bluetooth, ExpressCard, PCI Express and PCI products. The company is at the forefront of developments in serial and remote I/O technology supplying customers seeking mission-critical industrial automation and test & measurement solutions. At Brainboxes our mission is to provide innovative data communication products to ensure you can Connect, Configure and Control your serial and industrial devices. Our advanced design and manufacturing techniques have been recognised by the Manufacturing Institutes "Manufacturer of the Year Award 2007" and prestigious European Electronics Industry Awards, "Manufacturer of the Year 2005". Exceptional quality and reliability from Lean Six Sigma manufacturing processes have enabled Brainboxes to offer customers a lifetime warranty and free technical support for all serial and data acquisition products.