How do I upgrade my Ethernet to Serial device's firmware?
Downloads
SHA1: E9D6DBD61B6D7CB72922FDDD650399AD1984E948
The current firmware of your ES device can be found by selecting the device in Boost.LAN Manager and look under the Device Info section, or looking at the top right corner of the ES web configuration pages.
The latest firmware version is 4.69 and is available to download in a zipped file above. For information on how to upgrade the firmware of your ES device, please watch the video above.
You must make sure to perform the following during your upgrade:
Have the system you're upgrading from be on the same subnet as your device
Make sure to tick the 'Reset to Factory Default' button
By not performing these actions could result with your device getting stuck in upgrade mode.
It is recommended to upgrade the driver first, before upgrading the firmware.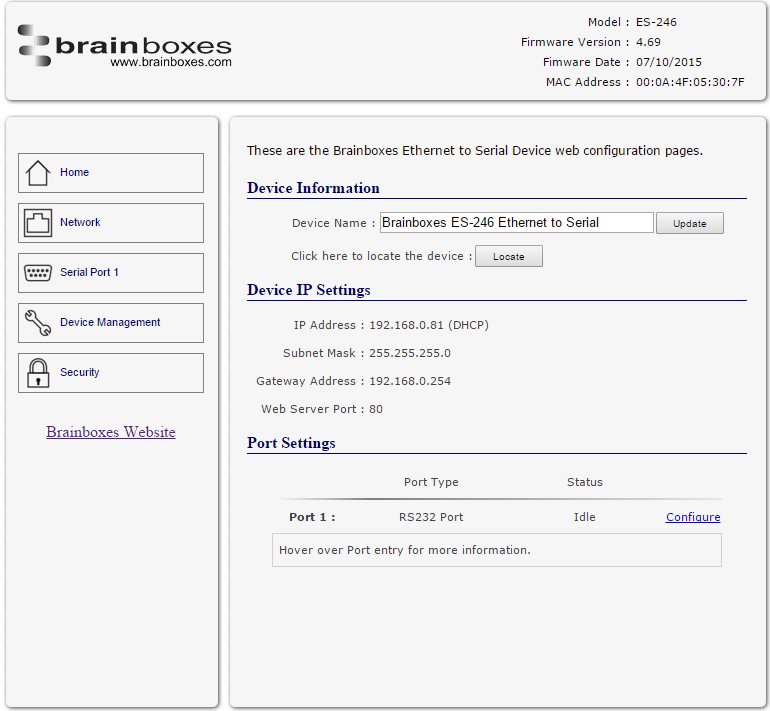 This FAQ Applies to the following Brainboxes Product Ranges: