Where can I find the latest driver for my Ethernet IO module?
Version: 4.3.112
SHA1: 813A2EBF0A96D05BE337F037A56F9C926DA81694
This software is intended for the Ethernet IO Range which has the 'ED' product code.

This is the management software for the ED range which includes the virtual COM port drivers.
It is recommended that you upgrade your driver, before upgrading to the latest firmware.
Operating System Support for this Driver
It is intended for use with the following platforms:
Windows 10: 32 & 64 bit
Windows Server 2019
Windows Server 2016
Windows 8.1: 32 & 64 bit
Windows 8: 32 & 64 bit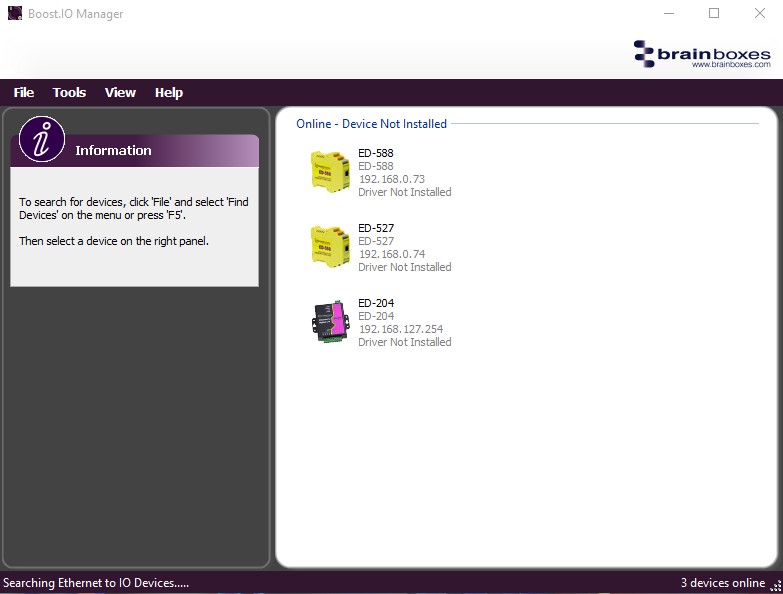 This download will install Boost.IO Manager
Related FAQs:
This FAQ Applies to the following Brainboxes Product Ranges: